Samsung Galaxy S4 mini was announced a month after the Galaxy S4 flagship hit the shelves worldwide. The mini version is powered by a less capable dual-core Snapdragon 400 chipset but still runs on the latest Android 4.2.2 Jelly Bean skinned with Samsung's own TouchWiz and promises the same solid smartphone experience as the flagship.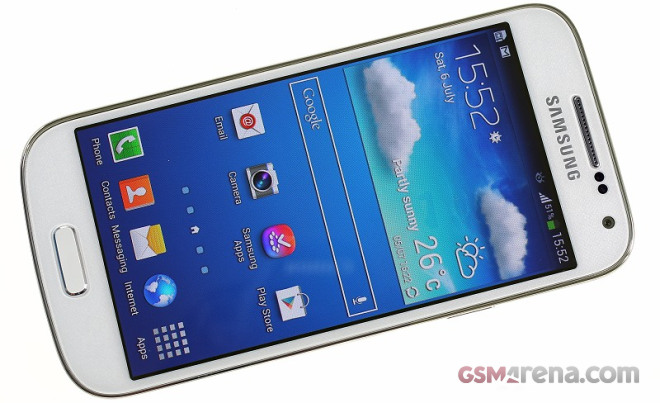 We did an extended preview at the announcement day, but now we get finally to meet with the final unit and do a complete review.
So, Galaxy S4 mini features a smaller 4.3″ qHD Super AMOLED screen. Two 1.7GHz Krait cores tick inside accompanied by Adreno 305 graphics and 1.5GB of RAM. There is an 8MP camera as well.
The mini version has the same design and colors as the flagship, though it offers better handling due to its more compact body.
Galaxy S4 mini did lose a few software goodies as well – Air View, Air Gestures, Multi-View, S-Health and some camera modes are missing.
As the tradition goes, we've prepared a short demo video for you. Enjoy!
We are working hard on our in-depth review and you will be able to see it soon on our homepage.