As one of the premier designers and manufacturers of rugged smartphone cases, Urban Armor Gear (UAG) has released a quartet of cases for the Samsung Galaxy S4. Available in four different colors, the covers feature a patented design with a hard outer shell and soft, impact-resistant core.
I spent some quality time with the UAG Aero and Navigator cases for the Samsung Galaxy S4. Finished in dark blue and white respectively, the duo features the same design, construction and functionality. Hit the break to learn more about the Urban Armor Gear offerings!
Being proper rugged cases, the UAG offerings for the Samsung Galaxy S4 cover tightly all edges of the smartphone, as well as its display by extending above it by about a millimeter. There's a screen protector and cleaning cloth included in the retail package.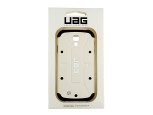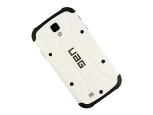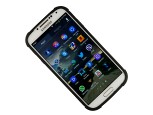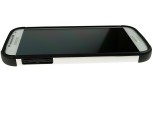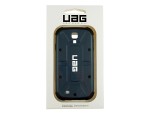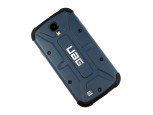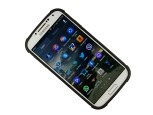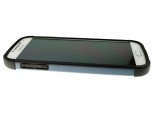 UAG Aero and Navigator Galaxy S4 cases live photos
The Samsung Galaxy S4 cases by UAG look and feel great in person. The overall finish is superb, so even the pickiest users will be hard-pressed to find anything to frown at. The profile of the covers is surprisingly thin, considering their rugged nature.
Ergonomics are impressive. The Galaxy S4's side buttons are covered, yet light to use. All ports are open and easy to access. The same goes for the dedicated microphones on the Galaxy S4.
Furthermore, UAG's Galaxy S4 cases also feature a design, which prevents flash glare from the camera. The task has been accomplished by slightly protruding the enclosure around the flash on the side of the camera unit.
As far as rugged cases go, Urban Armor Gear's products should be on top of everyone's shopping list if their budget allows. The cases are rugged, yet slim and attractive looking. Their toughness stops short from water resistance, but it offers plenty to cover the needs of just about every user out there.
Each of the Urban Armor Gear cases for the Samsung Galaxy S4 is priced at $34.95. The available colors are white, black, blue, and bright orange. You can check them all out at the Urban Armor Gear online store over here. You can also pick one up at a significant discount at Amazon.