The feature rich Samsung Galaxy S4 is now available in just about every major market and, as expected, the demand for the smartphone is very high. According to a report from CompareMyMobile, the Galaxy S4 announcement has also generated a 127% hike in valuation requests on older Samsung phones.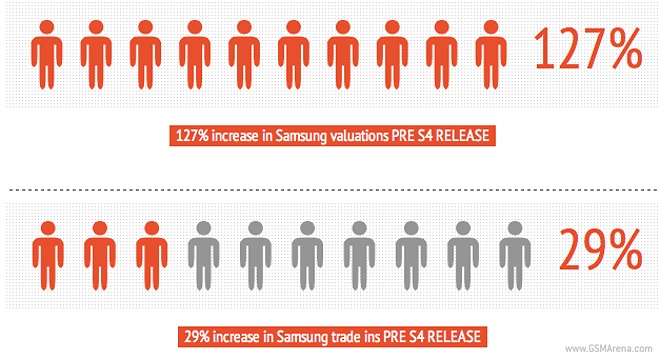 The availability of the latest Galaxy S smartphone has also resulted in a 29% increase in trade-ins of older smartphone models. The report also says that these kinds of numbers were previously achieved only after iPhone announcements.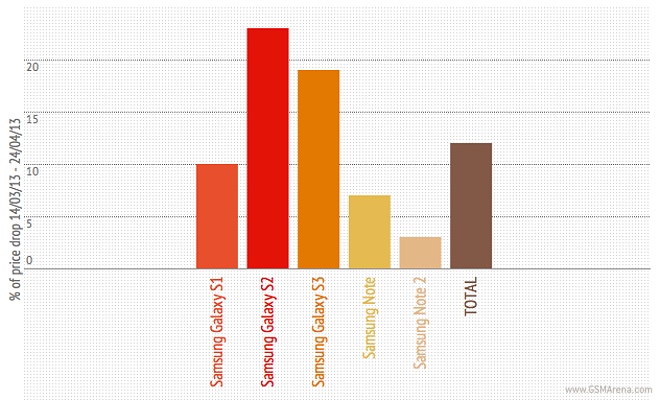 Percentage of price drop on top 5 Samsung devices
The firm expects a similar picture in the USA and increased trade-ins of the older market are expected to result in lowering of price tags of older models.