The Samsung Galaxy S4 Active is one of the several Galaxy S4 variations but is the one (so far) that stays the closest to the original specs of the S4 flagship. And just like other S4 variations it brings something new to the table, an IP67 certification in this case.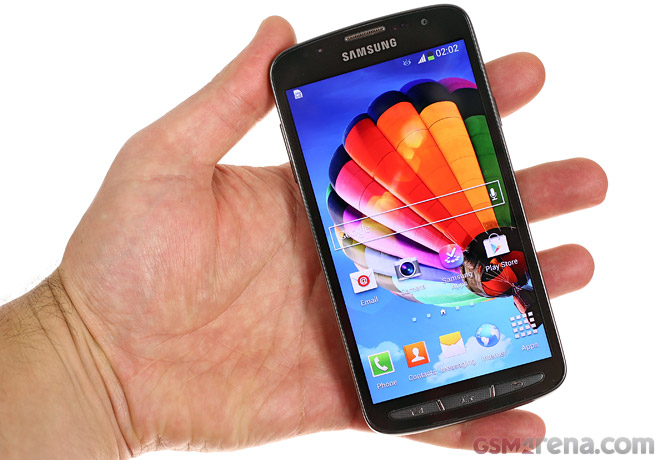 What that means is that the Sony Xperia Z is no longer the only 5″ 1080p flagship that is waterproof. Who would have thought there would be competition among phones that can play the latest 3D games in full glory and then shoot video under water?
The Samsung Galaxy S4 Active is based on the I9505, meaning it uses a Snapdragon 600 chipset with the Krait cores clocked at 1.9GHz. It also runs Android 4.2.2 with TouchWiz 5 and all the software goodies Samsung developed for the S4.
This includes the WatchON remote control app, Group Play and even Multi-window – a big 5″ screen and a powerful chipset are used to their full potential when you run two apps simultaneously.
Two things did get downgraded – the screen and the camera. You still get a 5″ 1080p screen, but it's a TFT LCD rather than Super AMOLED (bad for contrast, good for OLED haters) and the camera is an 8MP shooter instead of 13MP.
One thing that has changed since the preview is the plastic on the back. Now it's glossy, but it used to be matte with a grooved pattern that gave it good grip. This is a phone that's supposed to be usable wet and the glossy plastic feels a little too slippery for our taste.
That's only the beginning of the story – we still have to run benchmarks, do battery tests, examine the screen more closely and do everything else we skipped over in the preview.