The Samsung Galaxy S4 Active has been around for almost two weeks now, so it was about time someone came up with a root solution for it. Fortunately, the hacker was kind enough to share his work with the rest of us, so now everyone can get superuser privileges on their IP-certified flagship.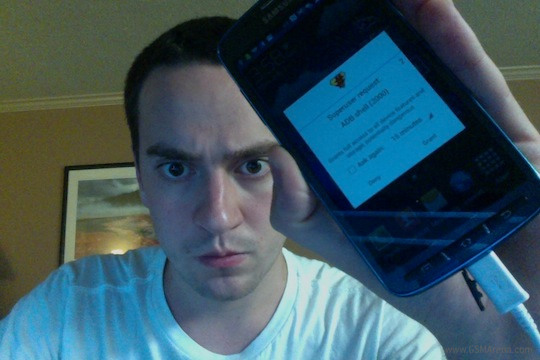 The root tool is made by the popular hacker Geohot and is as simple as visiting a website.
It seems Geohot didn't even know the Active wasn't rooted yet until he bought the phone. So he did it by himself and the root tool is now available to the public.
If you want to root your Galaxy S4 Active just visit this link from your phone and click on the button. That's it. You can make a donation to Geohot too, the guy deserves it.
You can check our Samsung Galaxy S4 Active review right here.