The first annual customer satisfaction survey from the American Customer Satisfaction Index (ACSI) shows a pair of Samsung devices just beating the three most recent Apple smartphones.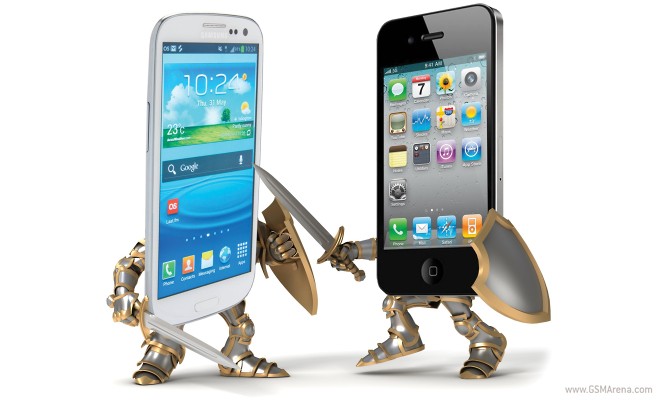 The most recent Galaxy S4 flagship was not included because the study was done prior to its release.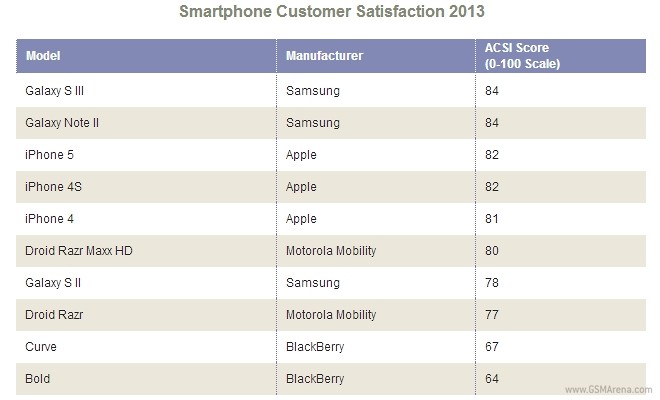 This latest survey is a clear indication that Apple's iOS interface is in dire need of an overhaul, as customers who were polled said there was not a marked difference between the iPhone 4, 4S, and 5. Polled users cited larger screen and relative lower costs of the Note II and S III as the main advantages of the Samsung devices.
The study was done to compliment a larger ASCI study of the complete array of individual manufacturer product offerings, where Apple continues to hold the lead with an ASCI score of 81 out of 100. This is down by 2 points over the previous year and ASCI claims that if Samsung (at 76 out of 100) gets same type of improvement that the S III did over the S II with its current S4 flagship, then the Koreans could close the gap even further.
Apple is allegedly strongly pushing its development of the new iOS 7 platform, which aims to breathe new life into the aging mobile OS. It is rumored to coincide with the development of a new iPhone 5S model alongside a budget iPhone line, which should ideally give Apple a resurgence in the innovation department that's become characteristic of the Cupertino-based tech giant.
Oddly, in Samsung's home country of South Korea, where the same poll was performed by the National Customer Satisfaction Index (NCSI), the iPhone 5 scored higher than the Galaxy S III.