Here is a bummer. The flagship Galaxy S III has a redesigned MHL port and that's incompatible with the previous HDMI MHL adapters available for other Samsung products.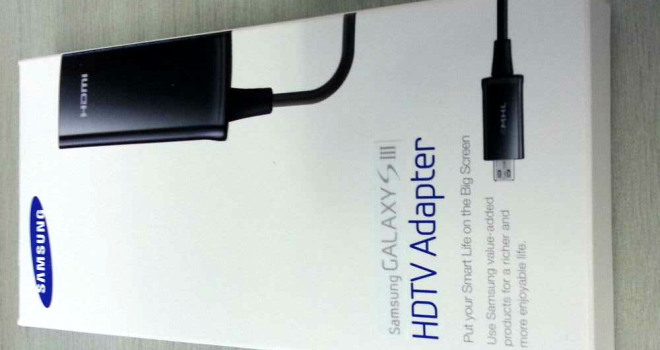 The reason is very simple – despite the USB MHL port looks the same, the phone uses the connector pins in a different way. Thus your old MHL HDMI cables won't work on the newly released S III.
Unfortunately, there won't be a fix – it's a hardware thing and it can't be fixed with some hack. It's unclear why Samsung decided to change the pins used for the HDMI connection.
So, if you want to connect a Galaxy S III to an HDTV you will need to buy an MHL cable specifically designed to be used with the phone. None of the available standard cables will work. The new cable costs £25. A bummer, indeed.