Samsung has announced an LTE version of their popular Galaxy S II smartphone as well as the Galaxy Tab 8.9. The Galaxy S II LTE will feature an updated hardware, where the CPU clock speed will be bumped to 1.5GHz from the 1.2GHz on the current model and the display will be taken to 4.5-inch from the 4.3-inch on the standard Galaxy S II.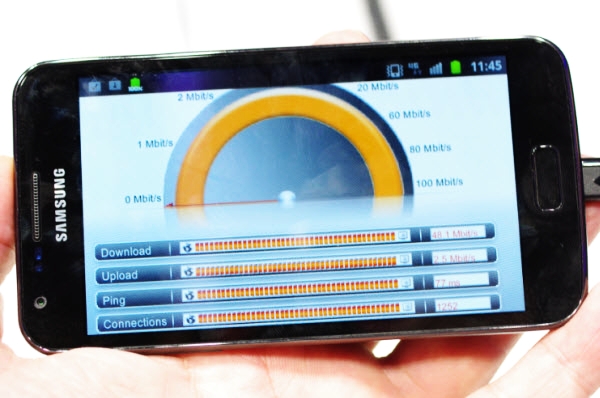 The LTE model will be launched in Europe in the second quarter of 2012 on T-Mobile's network. The delay is due to the fact that T-Mobile's LTE network is currently not equipped to handle voice calls. Also, the device itself is not ready to go on sale at the moment.
As for the Galaxy Tab 8.9, it is slated to go on sale in December this year, the lack of voice support on the current LTE network not being an issue for a tablet.