After an official photo of the white version of Samsung I9100 Galaxy S II leaked about a month ago, today we finally have the real deal in our office. Well, it was truly worth the wait.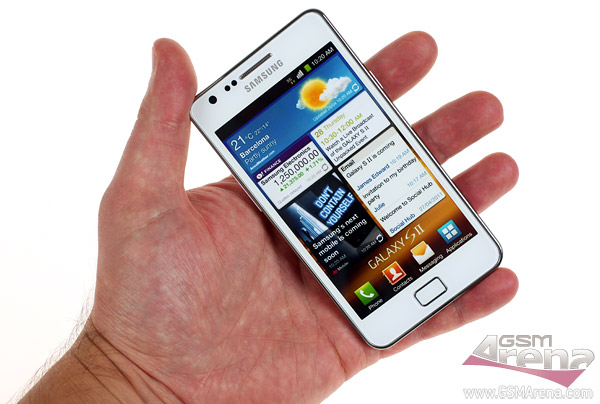 It's a real pleasure to show you the world's first live pictures of the white Samsung Galaxy S II.
The panels of this version are all painted in snow white color, a lot brighter and whiter than the "white" iPhone 4. The plastic is also a lot smoother than that of the original Galaxy S II – especially the back panel – there's no pattern at all.
There is no official word on when this white fella will hit the shelves, but we guess it won't take as long as it did with another hit product from another manufacturer.
EDITORIAL: In case you fell for it, that thing on the photos above is not the real white Galaxy S II – but it's as close as it gets. It's a Samsung-made official dummy and yes, the screen is not real either – it's a printed sticker. We're assured the retail product will look just like it.