Samsung has released yet another edition of its Galaxy S II former flagship. A special crystal-studded version is aiming to attract some more female customers to the Samsung camp.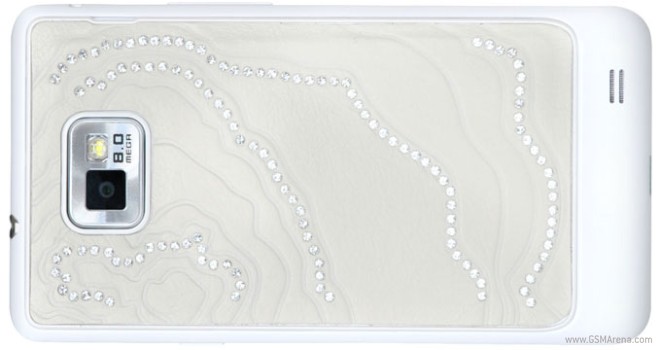 The new edition is set to feature white leather back panel covered in exactly 129 Swarovski crystals.
Besides the added bling, the Crystal Edition is the same Galaxy S II we're all familiar with, featuring a 4.3″ Super AMOLED Plus screen, dual-core 1.2Ghz Exynos chipset, and an 8MP camera capable of shooting 1080p video.
The device will be shown off at the IFA trade show in a couple of days, and is set to be available starting in October at €599.