The day before yesterday, we reported on the availability of a new test firmware for the Samsung I9000 Galaxy S that brings Froyo aboard. We flashed our unit and played around with it but it's not ready for prime time yet. Now, there are two newer versions available, which fix some of the bugs but not all.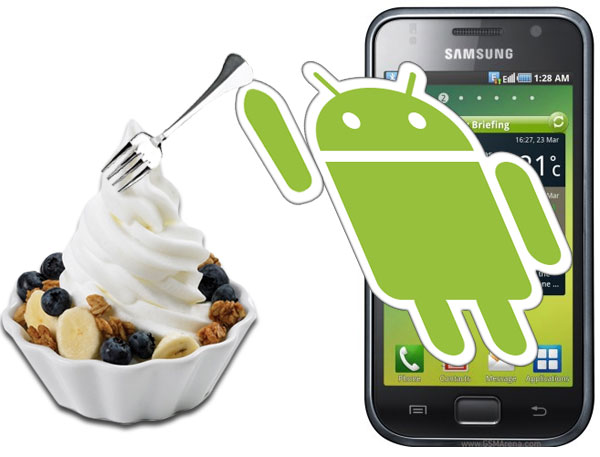 We also shot a video of the thing this time around, so you can see the new stuff first hand in case you're curious but don't want to risk flashing your phone…
The official Froyo firmware for the Samsung I9000 Galaxy S is expected this September, but you don't have to wait that long – you can give the latest I9000XXJP3 firmware a spin. It still has its issues though – Cell-ID location has been fixed, but the Flash player hasn't budged and still doesn't work.
Also, while in most benchmarks Froyo runs circles around Eclair, in other tests it's just as fast and in some places there are even noticeable lags. This is to be expected from test software though.
The JP3 firmware looks just like JP1 on the surface. Check out our video demo to see what you have to look forward to in September (or today if you decide to risk it and flash your Galaxy S).
Let's just point out some of the UI differences we found, in case you missed them.
There is an active widget now indicating how many apps are running in background and consuming your RAM and battery. Clicking it brings you to the new task manager, which allows you to quickly kill or even uninstall apps. The task switcher also got revamped and now brings shortcuts to 8 of your recently used applications, rather than only 6.
The notification area has been improved too and now features a rotation lock key in case you want that accelerometer-enabled rotation disabled. The Google Quick search box now gives you the chance to search in a specific part of your phone interface (music tracks, for example) or initiate a web search. Other areas that got minor updates are the Gmail client (which now allows quicker switching between accounts) and the lock screen.
Anyway, we hope this whets your appetite for some Froyo dessert. You can find the firmware and installation instructions here.