In case you were wondering like me, the answer is no – Samsung are not done churning out versions of the two-year old Galaxy S. The latest one is a U.S. bound, T-Mobile exclusive version, which goes by the rather long name Samsung Galaxy S Blaze 4G.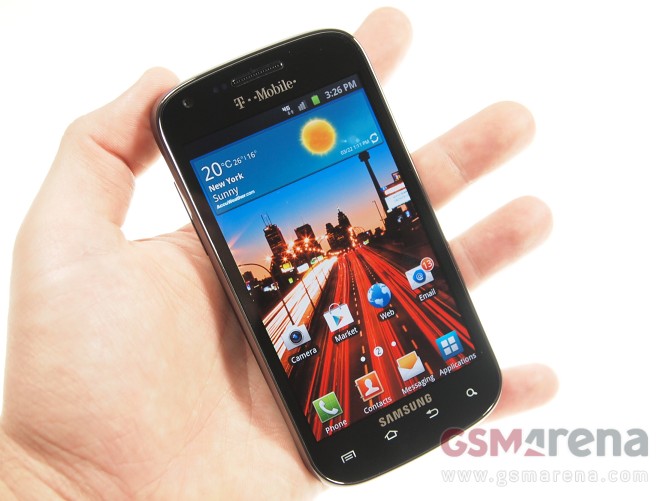 The newcomer to the Galaxy S lineup is the second member to enter the dual-core realm, following the footsteps of the Samsung Galaxy S Advance I9070. The Galaxy S Blaze 4G features a Snapdragon S3 chipset with two Scorpion cores, clocked at 1.5GHz – not too shabby for a mid-range device. The Qualcomm made chipset also allows the handset to take advantage of T-Mobile's speedy 42 Mbps HSDPA network. NFC is also added to the connectivity suite of the device. The rest of the specs are taken straight from the I9000, save for the built in memory. In the case of the Galaxy S Blaze 4G, it is around 3GB.
The 4″ screen of the smartphone is the main reason for its pocket friendly measures of 121.7 x 62.9 x 11.2 mm. The weight of the device is an acceptable 127 grams.





Samsung Galaxy S Blaze 4G live photos
Software wise, the Samsung Galaxy S Blaze 4G runs the painfully familiar Android 2.3.6 Gingerbread, dressed in TouchWiz 4 launcher. Check it out in action below.
A full review is in the works, so stick around for more!