The Samsung Galaxy Pro B7510 has just been released on the market and we were more than surprised to see it get this snow white color version. It looks even cooler than in gray.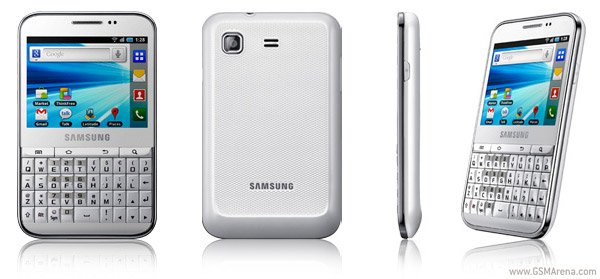 Hot on the heels of the iPhone 4′s eventual appearance in a new white suit, Samsung have similarly coated one of their latest portrait QWERTY's in a slick coat of paint. The Samsung Pro now appears officially on an official Samsung site in a classy new white number. Great news for the fashion conscious text-a-holics, or the business man or woman after a different, whiter, brighter look among you.
The Galaxy Pro is an unusual handset – it runs Android Froyo and has a touchscreen display alright, but it also has a full QWERTY keyboard and has the whole thing arranged in a neat (an 10.7mm slim) bar-shaped package.