We've encountered Samsung's NotePro tablet before in our first look and hands on of the device. If you liked what you saw, then you'll be happy to know that the NotePro is available for purchase in the UK starting today.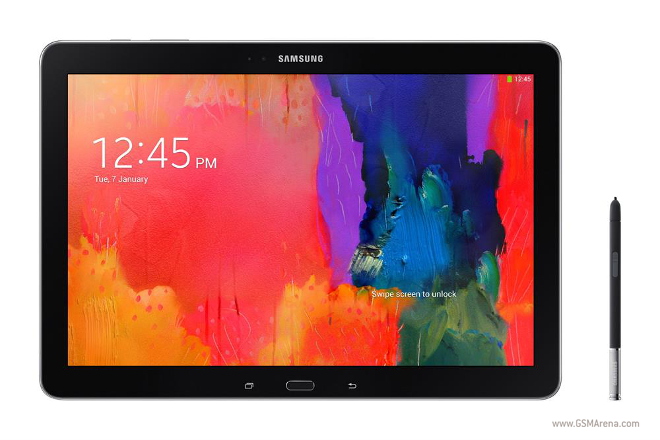 You can order the slate from John Lewis and Carphone Warehouse. Take a look at its specs after the jump to see if Samsung's latest touchscreen slab is worth your hard-earned cash.
There are differently spec'd variations of the NotePro. Dominating both versions is a 12.2" 2560×1600 display with a 16:10 aspect ratio, Android Kit Kat out of the box, and 3GB RAM. Both versions also have 8MP primary cameras, 3MP front facing units, and microSD card clots capable of handling 64GB of additional storage space each, and 9500mAh batteries to power the device. Also, since it is a Note device, both tablets come with Samsung's proprietary S-Pen.
Under the hood is where the options come in. You can get a version with an Exynos 5 Octacore CPU (made up of two processors: 1.9GHz quad-core, and 1.3GHz quad-core) 3G antenna (should you choose the option, there are WiFi only models as well). The LTE version of the NotePro comes with a 2.3GHz Snapdragon 800 CPU, and you can get the tablets in either 32GB or 64GB internal storage variants.
The WiFi only, 32GB option of the NotePro starts at £650, so expect to pay more with all of the additional bells and whistles in the other versions.