The next generation Galaxy Note phablet has been doing the rounds in Rumorland for quite some time now and according to the latest speculations, it might feature an OLED display, made from a plastic substrate.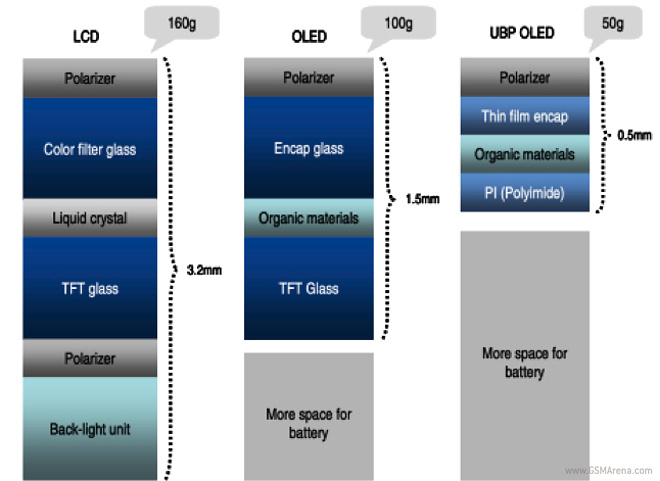 Samsung Galaxy Note III is expected to feature a 5.99″ OLED screen, which with conventional RGB matrix (as opposed to PenTile), along with the Full HD resolution. The OLED display with the plastic substrate will be much thinner and lighter than that of the conventional LCD or OLED. The thickness of the plastic display is only about 0.5mm when compared to that of LCD's 3.2 mm and OLED's 1.5mm
The plastic display weighs only about 50 grams, whereas the LCD displays of this size weigh about 150 grams and OLED screens weigh about 100grams. Furthermore, the plastic screens are much harder to break, when compared to their glass alternatives.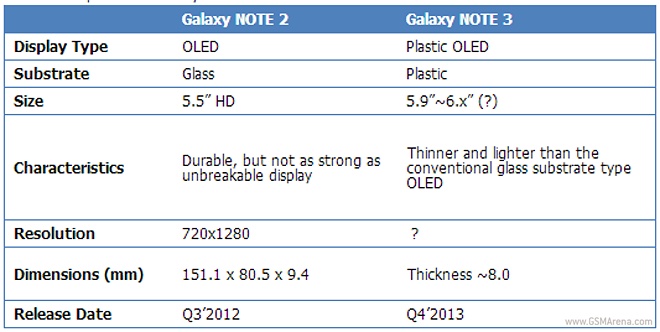 The latest OLED displays with the plastic substrate will surely help Samsung to reduce the thickness of its third-gen phablet and will eventually allow the company to produce smartphones with curved displays.