The Galaxy Note II is about to get two additional paint jobs. Well, at least the South Korean one is.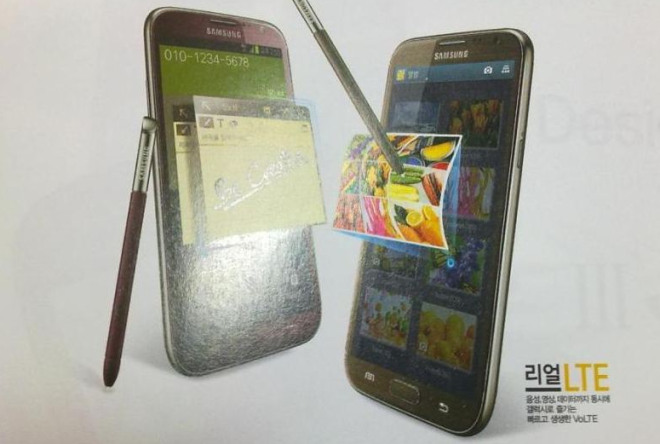 According to a leaked image, the two new colors are Ruby Wine and Amber Brown.
The Galaxy S III is already available in a bunch of colors, so it make sense for its bigger brother to follow suit. The Galaxy S III already has an Amber Brown version, while its red variant is called Garnet Red, so there's some difference.
There is no info on whether those colors will leave South Korea, but I guess it will happen soon or later, just like it happened with the Galaxy S III paint jobs.