The 3100mAh battery unit of the Samsung Galaxy Note II already propelled it to an impressive endurance rating in our battery test. I do however, reckon that there might be some users out there who would appreciate some extra juice at their disposal – just in case they need to jump start their car in a cold winter morning. Mugen Power's humongous 6400mAh battery is aiming at those Galaxy Note II owners.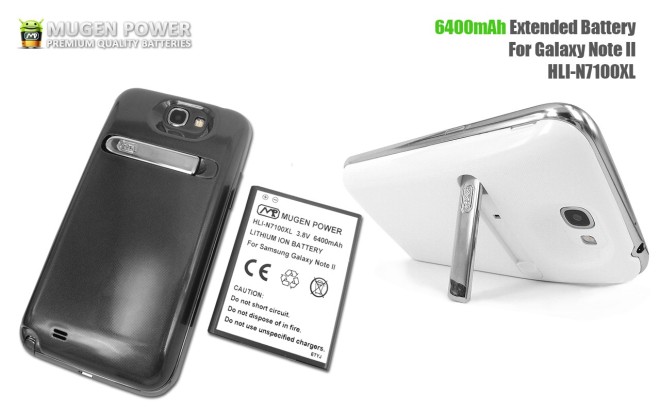 The laptop worthy battery unit is scheduled to ship on December 21, priced at a hair less than $100. The aforementioned amount of cash will secure you a battery, as well as a special cover for it with a built-in kickstand. The phablet's NFC connectivity will remain functional with the new unit.
With the Samsung Galaxy Note II already a hefty device, installing Mugen Power's 6400mAh battery will make it next to impossible to sit in a pocket. The overall visual appeal of the phablet is another issue to deal with.
A 6400mAh battery for $100, or a duo of regular 3100mAh units with a dedicated wall-charger for half the price? What would you pick?