Our Samsung Galaxy Note review unit arrived at the office and we've already started exploring its secrets. We'll be doing our best to being out the review as quickly as possible, but before that arrives, here's something to bring you up to speed.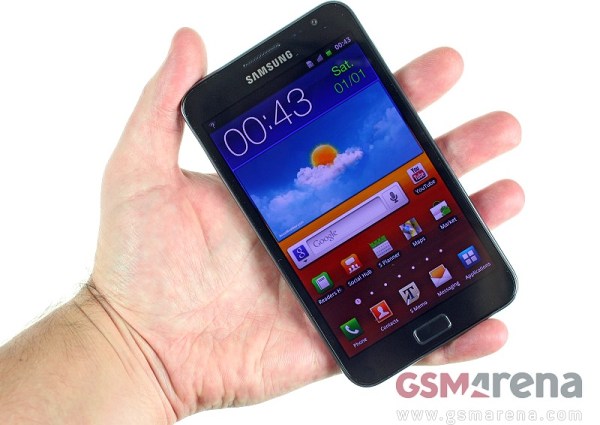 As usual, we unboxed the new arrival on video and took a brief tour around its interface to give you an idea of what to expect. The Galaxy Note is quite an interesting device, going where very few have gone before him.
Stretching the term "pocketable" to new boundaries, the Note packs the largest commercially available AMOLED screen and comes with a cool stylus that Samsung calls S Pen. We had quite a lot of fun with it the last time it was around and we hope the good impressions stand after the review is complete.
Check out the video and keep an eye on our homepage for the review of the phoneblet next week.
Feel free to post any questions you want answered in the review in the comments section below.