Samsung may be busy transitioning its tablet lineup to AMOLED screens and expanding it with new sizes, but it hasn't completely forgotten about the devices it already has. The Samsung Galaxy Note 8.0, which once was a premium mid-sized tablet is starting to receive its Android 4.4 KitKat update across the globe.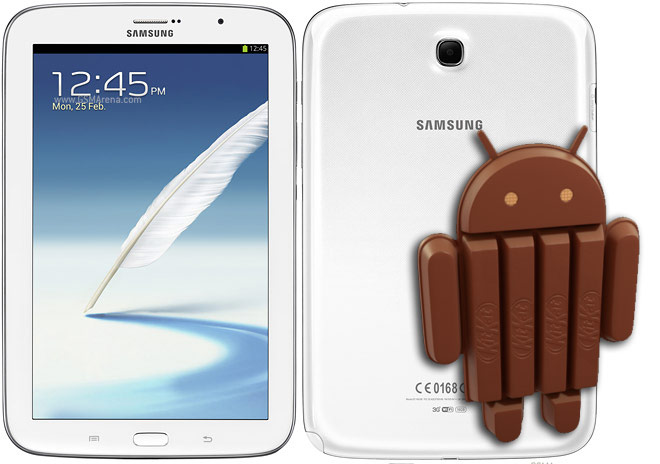 The Korean version was the first to get the boost, but only a few hours later the international version joined the fun with Poland the first market to receive it. Unless there are unexpected issues with the update, all Galaxy Note 8.0 units should follow suit shortly.
In addition to the performance boost that's native to the Android KitKat release, the update should also bring improved battery life, full-screen album art on the lock screen, and wireless printing support. There's no detailed changelog given so there could be some other niceties hiding in there.