This has been coming for quite some time now. Hot on the heels of the Apple iPhone 6 Plus bending controversy, Samsung released video footage of the Galaxy Note 4 going through the rigors of the now popular three-point bending test, as well as a human weight test.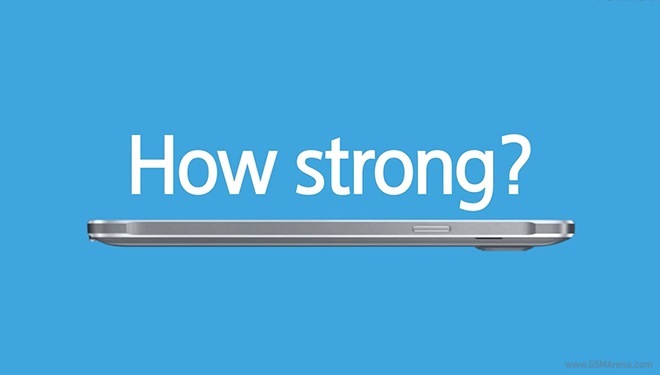 We already know that the Samsung Galaxy Note 3 is built like a tank, so, naturally, its successor has big shoes to fill in. In order to live up to the expectations, Samsung has outfitted the Galaxy Note 4 with metal frame, which is reinforced with magnesium bracket.
In order to showcase its build credentials, Samsung performed the three-point bending test using about 25kg of weight across the center of the Galaxy Note 4 – the same amount Apple puts on the iPhone 6. The human weight test on the other hand, simulates 100kg person sitting on the device. See what happens in the video below.