Samsung's latest flagship smartphone, the Galaxy Note 3 is one the most talked products in the market. The device is yet to go on sale in couple of major markets, but the smartphone has already undergone a teardown treatment showing all its internal hardware components.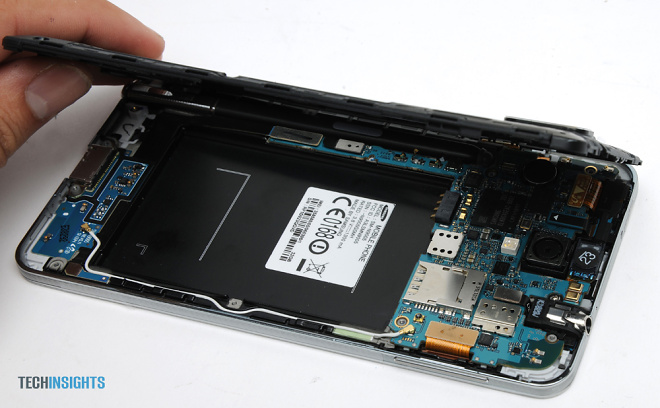 The teardown of the Galaxy Note 3 also reveals that it costs the company around $240 to build the smartphone, which is just about $20 more than what it took to build its predecessor. The better display and the faster processor along with increased RAM are the main reasons for the extra cost.
Samsung Galaxy Note 3 comes with a 5.7-inch Super AMOLED full HD display, a quad-core Snapdragon 800 chipset clocked at 2.3 GHz and 3 GB of RAM, which is far superior to what we saw in the previous edition.
The processor in the Note 3 along with the baseband chips and power management integrated circuits seems to have come from Qualcomm, while Samsung has managed to produce its own RAM and flash memory. Apart from these two companies, Wacom has played a role in the making of Note 3 with its digitizer controller module, while the NFC chips are supplied from Broadcom.
The unlocked version of the Samsung Galaxy Note is currently available from Expansys in the UK at a price tag of £620, while in Germany it costs you €700 from Amazon DE. In the US, Negri Electronics has the device on sale and it is priced at $770. So, it looks like Samsung is selling its latest phablet with a very profitable margin in almost all the markets.