The recently released Samsung Galaxy Note 3 Neo was announced as the spiritual successor to the Galaxy Note II, except with the redesigned back panel introduced with the Galaxy Note 3.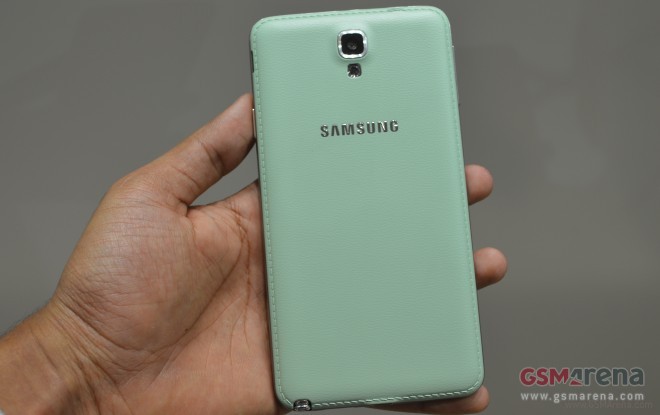 Live from the Samsung Forum 2014 in Bali, we've been able to get our hands on the latest nifty new Mint Green color variant. It rocks the new color not only on the nicely textured rear panel, but around the screen as well. This is a welcome sight in the light of a multitude of devices that will call it quits after simply replacing the rear panel color.
With a 5.5-inch Super AMOLED HD display, quad-core 1.3GHz Cortex-A7 coupled with a dual-core 1.7GHz Cortex-A15 CPU, 16GB of internal memory and 2GB of RAM, the Note 3 Neo isn't as robust as its original Note 3 counterpart, but it certainly brings great performance. Check out our comprehensive review for our full take on the Samsung Galaxy Note 3 Neo.