It's finally here, folks – the droid you have all been looking for has finally arrived at our doorstep. We've obviously been very good this year as Santa sent us the most amazing Christmas gift in the face of the Samsung Galaxy Nexus (in fact he sent us two of those).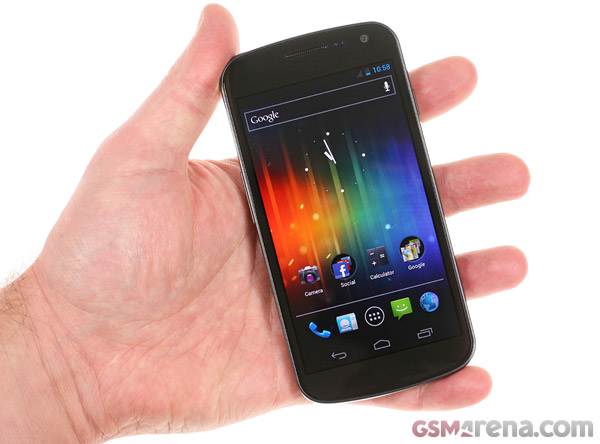 We've already rolled up our sleeves and started inspecting the Android Ice Cream Sandwich flagship and we hope to be back with the answers of all your questions sometimes next week.
And as the tradition has it, we've prepared a short unboxing video for you and garnished it with our very first impressions of the smartphone to make the waiting more bearable.
The Samsung Galaxy Nexus exterior hardly had any secrets left as we did a preview of the Ice Cream Sandwich pioneer a while ago. The curved shape with a nice pattern on the back, the nicely slim profile and the unbelievably great screen will make the heart of every self-respecting tech-freak melt.





Samsung Galaxy Nexus live shots
Fashionistas might find a few things to frown at, but that phone is hardly targeted at them anyway.
It gets really interesting when you start exploring the Android 4.0 Ice Cream Sandwich. It's a rather new experience and it certainly does take some time getting used to, but one you learn your way around, you'll find how amazingly functional the latest Android release is. Add the smoothness provided by the Galaxy Nexus 1.2GHz dual-core CPU and you are getting a user experience worth writing home about.
We'll now stop wasting our time and get down to testing. Feel free to post any questions you might want answered in the final review in the comments section below.