If you have been keeping track of the stats corner on our homepage, you might have noticed that the Samsung Galaxy Grand 2 is currently the most popular smartphone in our database. We managed to obtain a retail unit and we are now ready to share our first impressions with you.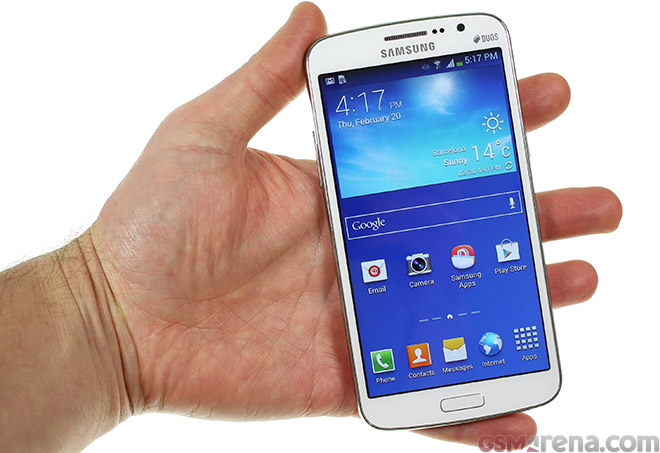 The Samsung Galaxy Grand 2 is a massive upgrade over its predecessor – it comes with a bigger display of higher resolution, double the processing powered with a snappy quad-core chipset and comes with a fancy faux leather-like plastic rear cover.
We got the dual-SIM flavor of the Galaxy Grand 2, which supports two SIM cards working simultaneously. There is also a handy SIM manager to handle the functionality.
Anyway, the Grand 2 is running on Android 4.3 Jelly Bean, though Samsung is expected to push a KitKat update later this year. Apparently the first Grand will be getting one, so here is hoping its sequel will get the same treatment.
Here is our first hands-on video.
We are working on our Samsung Galaxy Grand 2 review and will be sharing everything with you soon. Stay tuned!