We all know Samsung is working on a smartwatch that would be announced at the IFA event in Berlin next month along with the Galaxy Note III. Samsung themselves have confirmed both devices. But we are yet to get a glimpse of what either devices will look like.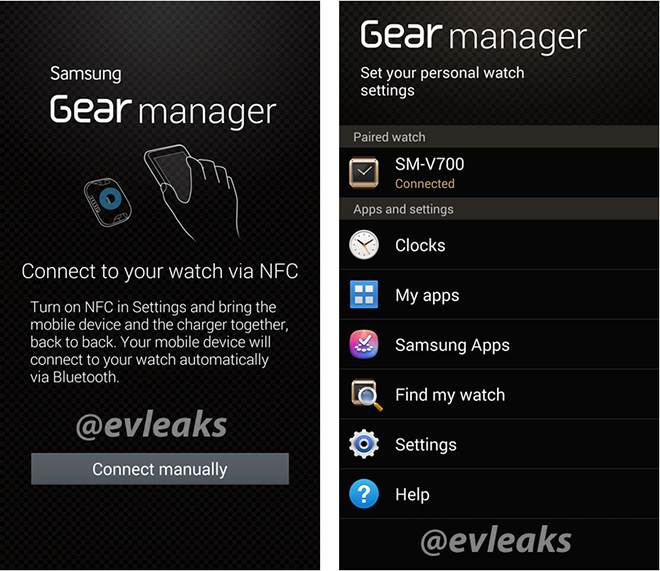 While we haven't made much progress on that front, we do have what looks like legit screenshots of the Galaxy Gear application that would control the smartwatch. The app is supposedly responsible for letting you pair your smartphone with the watch using NFC, personalize it using different clock faces and even send compatible applications over.
The screenshot also shows the model number of the watch: SM-V700. There seems to be a Find my watch functionality as well to locate it in case it gets lost, although I think there is a greater chance of losing your phone than something that is strapped to your wrist so it should be working the other way around.
It's less than a week left now for the Samsung event so we should be finding out more about this device pretty soon.