We encountered AT&T's freshly announced LTE trio of Samsung Android smartphones at an event in New York City. Headed by the Samsung Galaxy Note II, the bunch also includes the brand new Galaxy Express mid-ranger, and the rugged Galaxy Rugby Pro.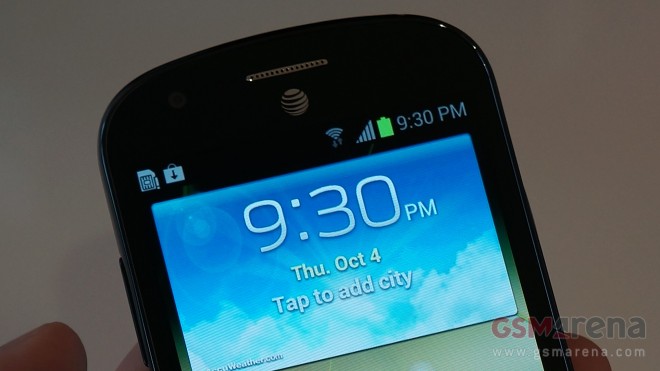 We'll begin with the Android 4.0 ICS booting Samsung Galaxy Express. The smartphone sports a 4.5″ Super AMOLED Plus display, which is taken directly from the US crop of Galaxy S II devices. We are yet to find out if the handset sports a Qualcomm Snapdragon S3 or S4 chipset. A 5MP camera and 2000mAh battery are also part of its spec sheet.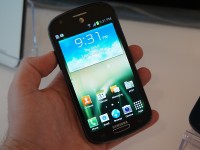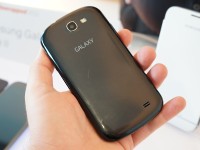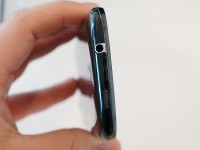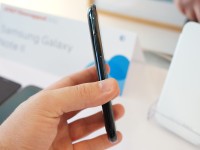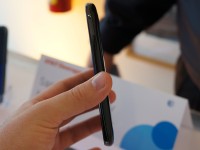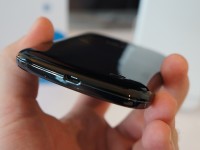 Samsung Galaxy Express live photos
Overall the Samsung Galaxy Express felt a lot like a stripped out Galaxy S III. The build quality of the handset is practically identical with the flagship's, and so is most of the software experience.
The Samsung Galaxy Rugby Pro on the other hand, is a successor to the Rugby Smart, which we reviewed earlier this year. The Android ICS smartphone brings slightly updated internals and LTE connectivity compared to its predecessor, while keeping the same MIL-STD-810G certified body.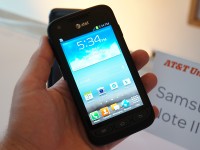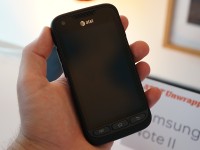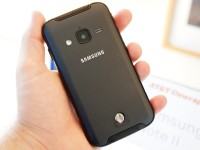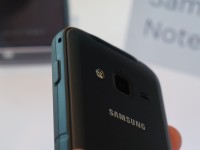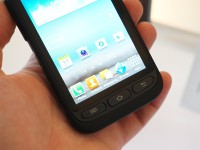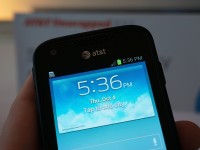 Samsung Galaxy Rugby Pro live photos
Much like the original Samsung Rugby Smart, the newcomer is rugged not only on paper. The Galaxy Rugby Pro is a seriously tough guy and looks the part. We surely look forward to testing its credentials out soon more thoroughly.
The AT&T branded Samsung Galaxy Note II was present as well. It was sporting a flip cover, but we still managed to catch a glimpse of its AT&T branded back.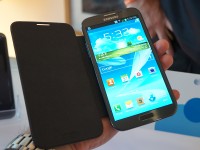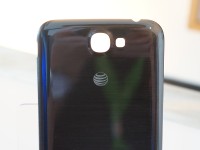 AT&T Samsung Galaxy Note II live photos
The specifications of the AT&T Galaxy Note II are the same as the ones of the international version, save for the presence of LTE connectivity. You can check out our thorough review of the N7100 over here.
The trio of smartphones is bound to appear on the carrier's shelves in the nearest future. The Galaxy Note II is certain to be formally announced on 24th this month at an event in New York City.