The Samsung Galaxy Camera sure attracted a lot of attention, ours included. We got a chance to spend some quality time with the device and we did a couple of videos to give you a better how this new camera looks and feels.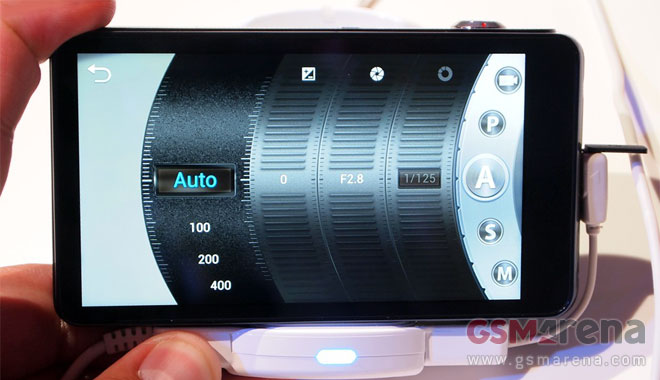 Samsung has based most of the Galaxy Camera software on the Galaxy S III's, but the camera interface is a bespoke solution. The menus heavily rely on spinners, which make them easy to use with your thumb – good thing since you don't get any hardware controls on the back, you use the 4.8″ touchscreen for almost everything.
The camera has several shooting modes, ranging from Auto to Expert. Expert gives you the highest degree of control – you can choose between aperture or shutter priority, program mode and there's even full manual mode.
The settings are arranged into "rings", similar to the ones on a DSLR lens. The Galaxy Camera gives you extensive control over the photography process, which camera enthusiasts will appreciate.
The Gallery app is also a custom Samsung solution, although it's not unique – it's similar to the app that the Galaxy Note II uses. It has a split-screen interface similar to the file explorer in Windows – folders on the left, folder contents on the right.
For more first hand impressions of the Samsung Galaxy Camera, garnished with live photos and samples, follow this link.