The Samsung Galaxy Ace 2 I8160 is in our office for the second time, and this time it will stay for a full review. The Ace 2 is part of a new breed of dual-core phones – slotted above the single-cores but below last year's flagship dual-cores. Another example of such phone would be the Sony Xperia U.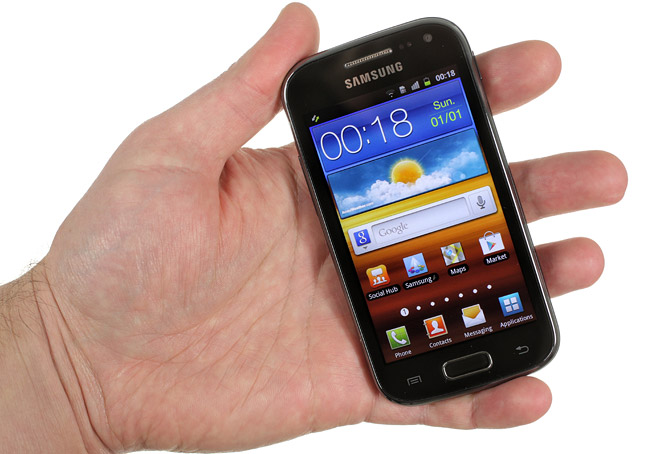 Actually, both of these phones are based on the ST-Ericsson NovaThor U8500 chipset, but the Galaxy Ace 2 has an unusual (for a dual-core) clock speed of 800MHz. On the upside, it has more RAM – 768MB – and a microSD card slot in addition to the 4GB of built-in memory.
It's also a tad thinner than the Xperia U, though also taller and wider. That's due to Galaxy Ace 2′s bigger screen – 3.8″ vs. 3.5″. The battery has a few milliamp hours more in the tank too – 1500mAh in total.
Then there's the Bluetooth 3.0, Wi-Fi Direct and optional NFC connectivity. The Xperia U counters with USB OTG. Both phones are on Gingerbread at the moment and both are headed for an ICS update.
So, the Samsung Galaxy Ace 2 I8160 and the Xperia U are at each other's necks, vying for your attention. The Ace 2 will also try to knock out the likes of the Galaxy W I8150 and maybe even the Galaxy R.
Here's a quick unboxing video with the Galaxy Ace 2, which will also take you on a quick tour of the TouchWizzed Android 2.3 Gingerbread.
We've already started work on the review of the phone and early benchmarks put its performance above that of single-core phones but not quite on the level of most other dual-cores (which are higher-end devices, of course).
But that's all the spoilers you're getting, you'll have to wait for the full review for the rest of our impressions of the Samsung Galaxy Ace 2 I8160.