Samsung recently published a notice on their Samsung Social Hub Facebook page stating that the Social Hub Premium update will not be coming to the Samsung Wave S8500. Social Hub Basic is Samsung's standard interconnecting messaging and communications infrastructure found on their premium Android and Bada handsets such as the Galaxy S II and the Wave II.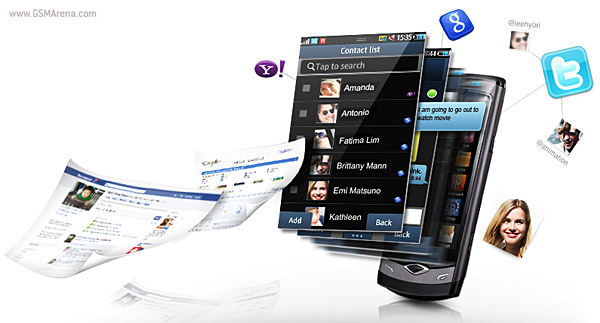 The basic version offers support for ActiveSync support for email, Gtalk and Yahoo! Messenger IM functionality and integrated calendar and contact syncing abilities. The Social Hub Premium update, which is still coming out for most of Samsung's top devices generally adds further sync, IM and contact functionality as well as push notification support.
The reasoning behind their inability to bring this added functionality to the Wave S8500 is not entirely clear although the company says the issues are stemming from a "complicated and challenging business environment". This must sting Bada fans and Wave users, but if your using one of their other support devices, at least you can expect your Social Hub Premium Update to arrive on your handset soon, if it hasn't already.
For more information on Social Hub Basic and Premium, check out the official site, here.