Remote lock/wipe functionality is a nice thing to have because it gives you a peace of mind – if you ever lost your phone, you can make sure no one else can get to your private data or even use the phone itself.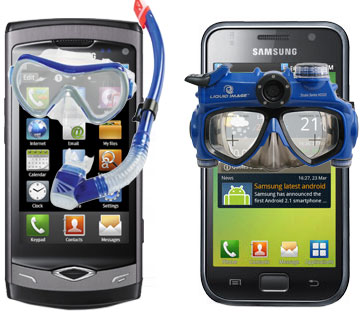 Samsung's free Dive service for the Samsung I9000 Galaxy S and the S8500 Wave can do just that and also helps locate your phone…
To use Samsung Dive, you'll need to sign up for a Samsung account. The Dive website has detailed instructions on how to set up your account and phone.
The Samsung Dive service offers four features – remote lock (you need a password to unlock your phone after you activate that), remote wipe (removes all user data from the phone), send a notification when the phone's SIM card is changed and get the location of your phone.
Currently Dive is available for the Samsung S8500 Wave and the Samsung I9000 Galaxy S and only for the UK and Germany. Something to keep in mind is that the service needs a data connection to work.