Behind the beautiful design of the glass and aluminum body of the Galaxy S6 and the Galaxy S6 edge, there is a lot that goes on to make the phones look and feel the way they are. Both the phones use glass on the front and back, with the S6 edge having a curved glass on the front, and both phones have an aluminum frame that goes around and inside the phones.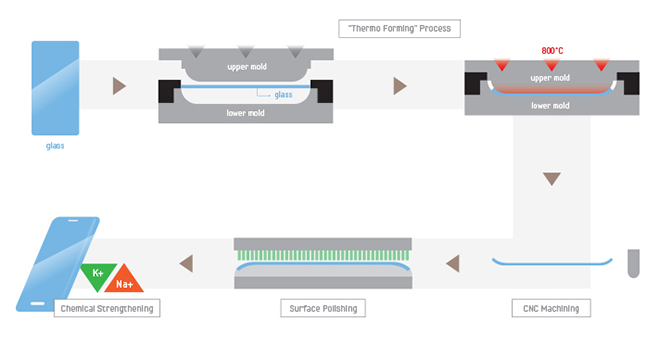 The glass on the S6 edge is made using a process called 3D thermoforming, where the glass is pressed between two moulds after heating it to 800 degree Celsius, which gives it the curved edges on either side and it is then polished to give it the desired finish.
On the back, Samsung has used nano-thin multi-coating process, which gives the back the particular appearance that seems to change color gently depending upon the angle you see it.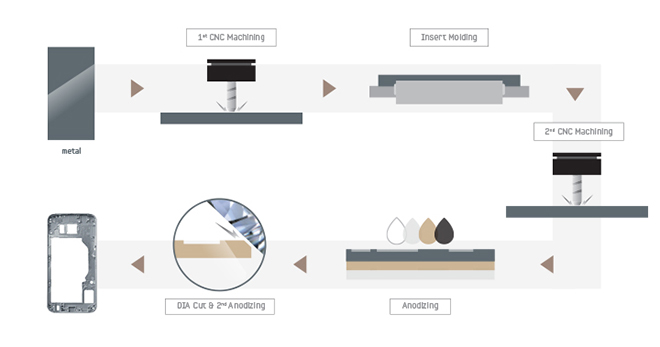 On the metal side, Samsung is using high-strength 6013 aluminum alloy instead of the more common 6063 aluminum alloy. 6013 is an aerospace alloy designed to be much stronger for use in aircrafts fuselage panels, yachts, and mountain bikes and is 1.5x stronger and 1.2x scratch resistant than 6063 aluminum alloy.
The metal also goes through multiple processes, from CNC machining the aluminum block, anodizing, and polished around the edges with a diamond tipped tool to give it the polished chamfered edges that we all know and love. The antenna is welded to the metal frame using ultrasonic welding.
Samsung also claims that the devices are thoroughly tested by dropping and bending among other things to ensure their quality. We'll see how well it fares in the drop and bend tests that are sure to crop up when the device goes on sale.