Display mate gave the Samsung Galaxy S5′s front 5.1″ panel an Excellent score, claiming its the best display they have seen. In turn Samsung display decided to elaborate how much better the flagship screen is compared to its predecessor's.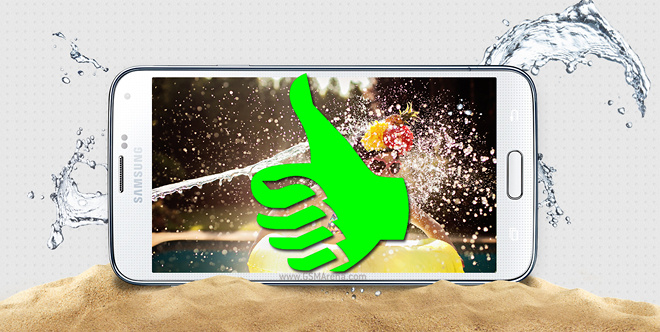 The Galaxy S5 display has higher brightness, lower reflectivity, better viewing angles, improved contrast ratio and even better power consumption.
The maximum brightness of the Galaxy S5′s display is 351 nits, which is 22% higher than the Galaxy S4 and 13% than the Galaxy Note 3.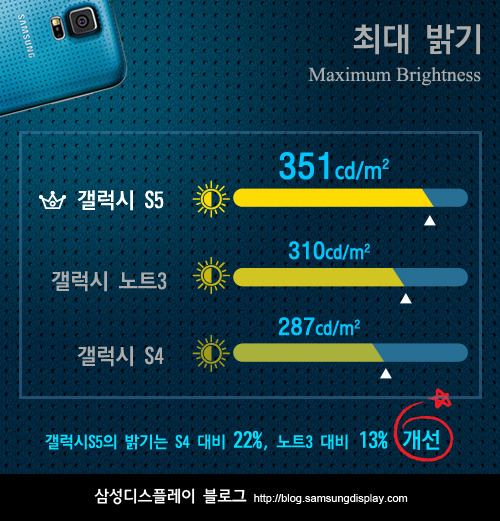 The reflectivity of the panel at its lowest is 4.5% for improved outdoor visibility, making it as good as an 698 cd/m² super bright LCD. And for an LCD to be that bright it would require a vast amount of power.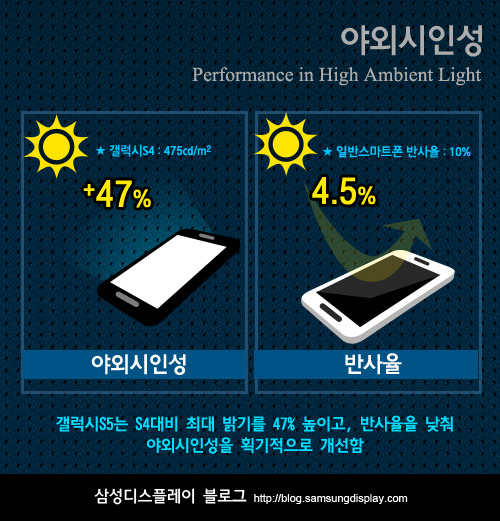 While the pixel density of the Galaxy S5 has moved down from the 441 ppi of the Galaxy S4 to 432 ppi currently it's razor sharp and Samsung's Diamond Pixel arrangement in its AMOLED panel is better than Pentile – it reduces aliasing and artifacts.
As for power efficiency, the Galaxy S5′s screen is 27% more efficient than its predecessor. The Galaxy S5 needs 18% less power for the same brightness level. And that's without using the Ultra Power Saving Mode, which sets the background to black, which given the AMOLED nature of the panel doesn't light up pixels.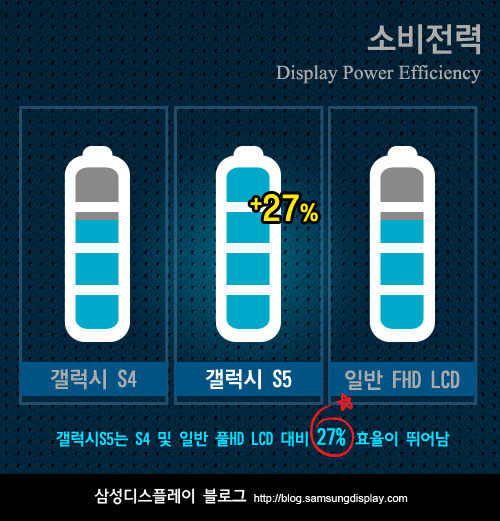 The viewing angle performance is also better because the S5 has a much smaller 22% decrease in brightness at 30 gerees rotation. A typical LCD would lose 55% at the same angle.
Last year's Galaxy S4 was praised for its display modes, some of which were among the truest representation of real life colors but the Samsung Galaxy S5 is really shaping to be something special. The Cinema screen mode has the most accurate colors Displaymate's lab has ever tested.
We'll soon have a unit of our own to test and give our verdict on the screen quality, but judging from our early encounter at the MWC things are looking pretty great.