Samsung designers have opened up about the Galaxy Note 4 and Note Edge design for an inside look of how Samsung's latest flagships came to be. The fourth generation, say the designers, is focused even more on the combination of digital (the flagship specs) and analog (the S Pen experience) and aims to deliver a "warm and emotional" design.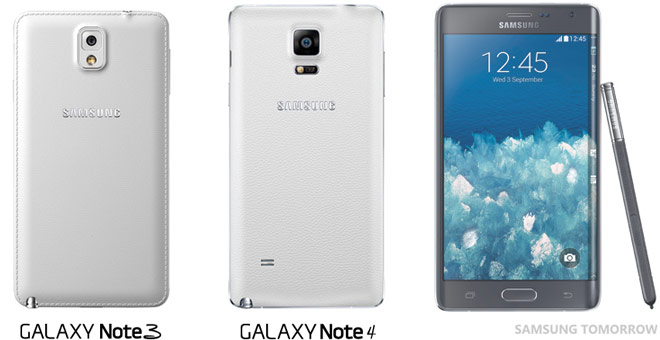 The addition of a metal frame was done at the request of users but the designers were against adding metal for metal's sake.
The overall concept for the Galaxy Note 4 is called "Modern Sleek" and features a metal frame with a diamond cut for "modern edginess." That's counterbalanced with the soft, warm leather on the back (all metal would have been too cold). The pattern is modeled after Togo leather and drops the faux stitches of the Galaxy Note 3 for a cleaner look.
A soft back cover allows access to the battery, which Samsung designers argue is important for their users.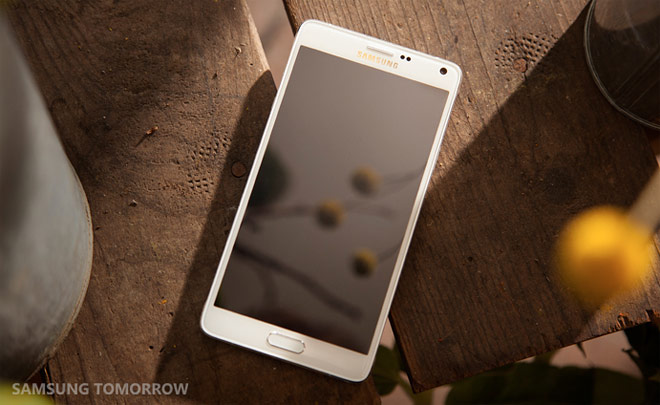 The analog feeling is expressed in both the Note 4 and the Galaxy Note Edge. The new S Pen received a grippy surface pattern (the bigger stylus that the designers wanted wouldn't have fit the thin phablet) and is more sensitive to pressure and even the angle of the stylus against the screen.
A surprise announcement was the Montblanc collaboration. It makes the connection to the traditional writing instruments more tangible. The S Pen features a Calligraphy pen option for a natural-feeling writing experience.
On the Note Edge it's more about a page-flip experience – the Edge Screen is on the right since most people read from left to right (so pages are flipped to the right). It also features a Revolving UX named after revolving doors, where people can enter while others exit.
You can watch the designers talk about the Galaxy Note 4 and Galaxy Note Edge below (if you don't speak Korean you can turn on the English subtitles).