Samsung announced five new cameras at CES: the WB200F, the WB1100F, the WB350F, WB35F, and WB50F.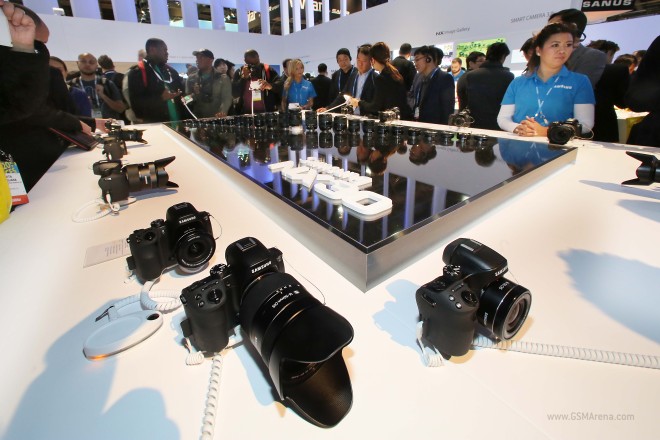 Although detailed pricing and availability information isn't available, we do know that each camera comes packed with NFC and WiFi out the box. We also have some information on model specific features.
WB2200F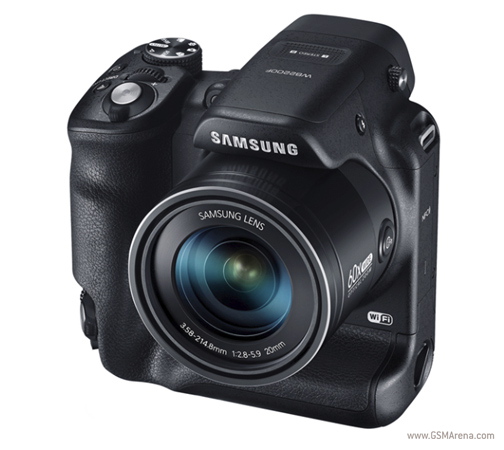 This model is a bridge camera with a monstrous 60x optical zoom starting at the ultra wide 20mm focal length. It also has a Back-Side (BSI) sensor that improves upon low-light performance and optical stabilization. The WB200F has an SD card slot and an HDMI port, along with dual grip design stands and a bigger battery. The LCD viewfinder is a 3-inch hVGA LCD, giving photo enthusiasts a great preview of their masterpieces in the middle of their photography sessions.
WB1100F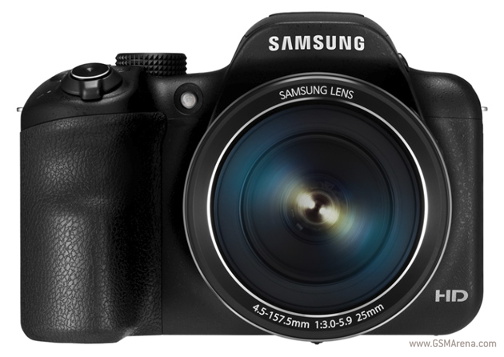 It has almost all of the same features as the WB2200F with a few exceptions. The battery isn't as big and it isn't a dual-grip model. It's zoom has also been cut down to 35x and it doesn't have a BSI sensor. 1080p video recording has also been slashed down to 720p for the WB1100F.
WB350F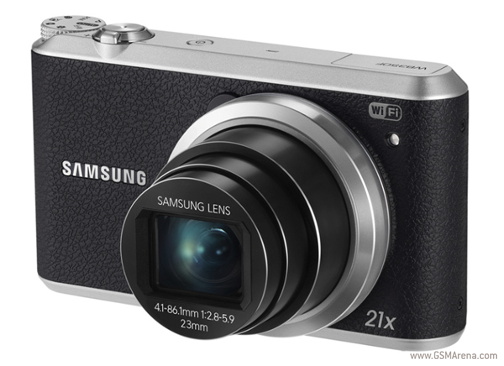 The WB350F will more than likely be the mainstream camera of Samsung's newest bunch of snappers. It seems that it will be an update of last year's Galaxy Camera, just without the Android OS. It has a 21x zoom, a 3200 max ISO, a 16MP BSI sensor, and the same 3-inch LCD as its bigger brother. It also comes in a variety of colors: brown, blue, white, and red.
WB50F and WB35F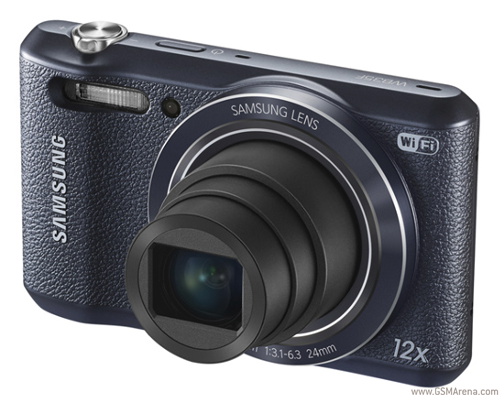 Most likely the lowest priced, and, unsurprisingly, lowest spec'd of the cameras, the WB50F and WB35F are nearly identical, save for the 50F's "child-friendly" billing from Samsung. It will purportedly have a tougher build to withstand the irresponsibility of youth. Both cameras pack micro SD card slots and a 12x zoom. Specs wise, these two models are the same as the WB1100F.