A Samsung data center caught fire today, shutting down Samsung.com.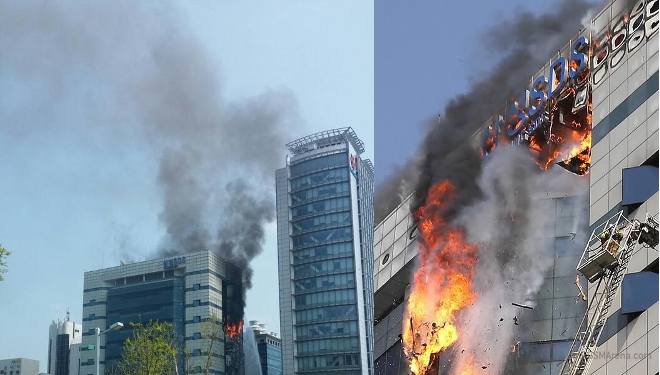 That wasn't the only tech casualty from the fire, however, as various Samsung products, including Smartphones and TVs, were adversely affected.
The center that went up in flames was the Samsung SDS building in Gwacheon, South Korea. Users weren't able to access select Samsung applications from their phones, tablets, and Smart TVs as a result of the damage.
The problem was promptly resolved, however, and the outage caused by the fire ended at around 6.15AM this morning. If you're a glutton for seeing buildings ablaze, check out the YouTube clip below.
Korean news outlets have reported that there weren't any casualties as a result of the fire (thankfully). The cause of the fire hasn't been determined.
It does seem a bit strange that a fire in one location would cause such a widespread issue for Samsung's user base. Does anyone think that this is unusual?