Samsung has confirmed the Android 4.4 KitKat update for the Galaxy Note 3 has issues with third-party accessories. The most common non-Samsung accessory used on the Note 3 is the S-View knock-off cases, which stopped working after the firmware upgrade.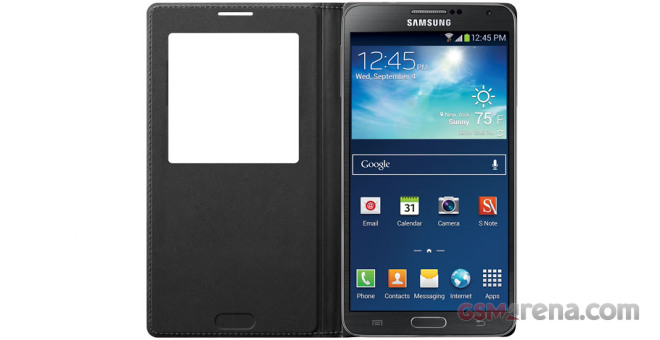 Don't you worry though, Samsung promises to fix this soon via an update.
Here is the official statement:
We have currently identified a software compatibility issue with the Galaxy Note 3 update to Android 4.4 (KitKat) and select 3rd party accessories. A software update will be available shortly. We are committed to offering a diverse and reliable mobile experience for all customers, providing continued support and solutions for any issues that arise with product updates for both Samsung manufactured and third-party accessories.
It's good to see Samsung acknowledge the problem and show commitment to fixing it, even though it would have been better if the Korean manufacturer hadn't initially denied such issues. Meanwhile the Android 4.4 KitKat update is already rolling out globally for both S800 and Exynos powered Galaxy Note 3 models. If you rely on a third-party "smart" case, you should probably postpone the update until Samsung issues a fix.