It's been a while since we've seen Samsung go the iPhone-bashing route in its ads, but now the Korean company is back at it. A couple of new commercials have been posted to its official YouTube channel, and they both basically compare the Galaxy S6 edge to the iPhone 6.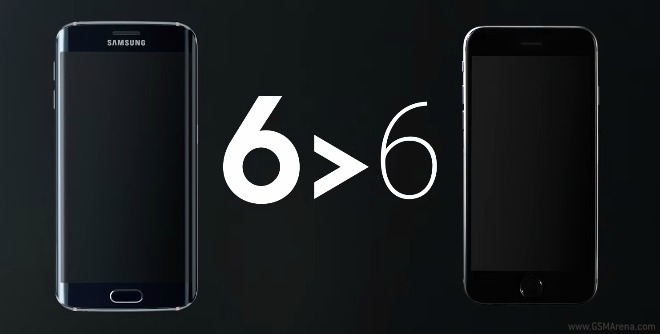 You can probably imagine which device is better in Samsung's perspective. Not all 6s are created equal, it appears, as in this case 6 > 6.
First off, we get an ad focused on two distinct features of the Galaxy S6 edge – the fact that it has wireless charging support, and its front-facing camera which can take wide-angle selfies. Needless to say, the iPhone 6 can boast neither of those things.
To top things off, we get an ad that talks about the curved screen of the S6 edge – and, specifically, that edge itself.
So Samsung thinks it's obvious that if you do the math its offering comes up ahead. Do you agree?