Samsung and Swisscom promoted the fourth generation Galaxy S smartphone in the Zurich Main Station in an interesting manner. Samsung challenged the audience to stare at the Galaxy S4 for 60 minutes straight without looking away – and it wasn't an easy task due to lots of available distractions.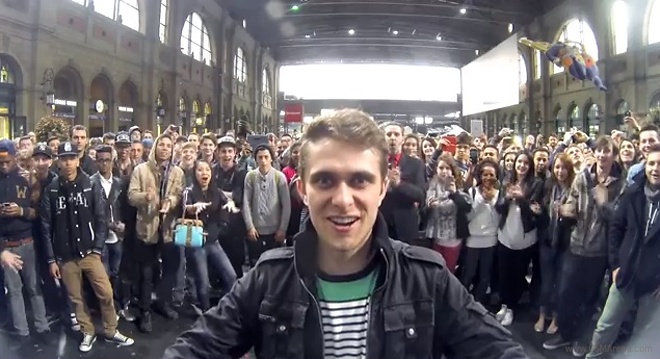 Samsung promised a free Galaxy S4 smartphone to anyone who managed to stare at the device for 60 minutes non-stop with distractions like police dogs barking, hot dog vendors on fire, musicians, motorcycles driving past your side and crashing and other such attention killers.
Furthermore, Samsung also gave huge discounts to its potential buyers, who managed to stare at the smartphone long enough. Samsung Galaxy S4′s eye-tracking technology, which is also known as Smart-pause, allows the phone to tell whether the user is looking at the screen and is able to say, pause an on-screen video when the users looks away due to some distraction.
Check out the hilarious video of the "All eyes on S4″ challenge from Samsung below:
The competition will be held in three more locations – in Lucerne (Schwanenplatz) on May 28, in Berne (Waisenhausplatz) on May 29 and finally, in Lausanne (Place de I'Europe) on May 30.