Yesterday Samsung celebrated its 45th anniversary by unveiling a museum dedicated to the history of innovation in Suwon, South Korea.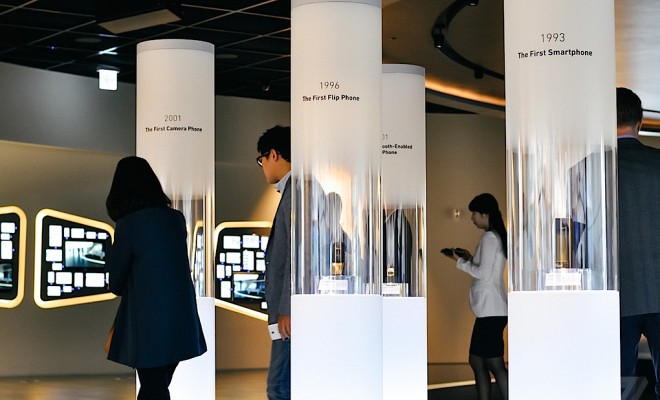 The museum is dedicated to showing off Samsung products and inventions, as well as those from some of its competitors. Notably absent, however, are Apple and crosstown rival LG.
Samsung CEO Kwon Oh-hyun, who unveiled the museum yesterday, had this to say:
"The museum gives visitors an opportunity to see where we've come from and also see where Samsung draws inspiration from to continue to create category defining products."
The company has been pushing the innovation angle with increasing force lately, in an attempt to be the next company that leads the pack like Apple was credited with doing with the iPhone.
The museum itself is housed in a five-story building with three exhibition halls. The Age of Inventors is a nod to tech pioneers like Thomas Edison and Alexander Graham Bell, followed by the Age of Industry Innovation showcases numerous Samsung (and rivals') products on display, including semiconductors and other mobile and tech components. Finally, Samsung uses the Age of Creation hall to showcase its Smart Home system for home automation, that it plans on unveiling fully in the near future. There's also a History Hall that goes into Samsung's foundation and philosophy.
While it's obvious that most of what's displayed in the Innovation Museum has a markedly Samsung-ian take on things – there's no mention of Apple as having anything to do with smartphone evolution, or anything tech related, for that matter – the company is hard at work winning over consumers with projects that are public to at least some degree, if not entirely accurate.