We have another Android device with a slide-out QWERTY complete our battery test. Unlike the Sony Ericsson Xperia Pro however, the Samsung Captivate Glide for AT&T packs an extra CPU core and an energy efficient, 4″ Super AMOLED screen.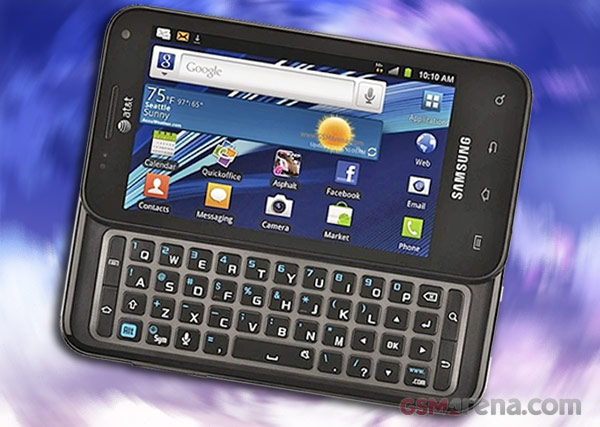 The Captivate Glide is powered by the same 1650mAh battery as the Galaxy S II which we recently tested. With a screen from an older generation and a different CPU (the Captivate Glide packs an NVIDIA Tegra II), we were quite curious to put the droid through its paces.
As always, we begin with 3G talk time. The Samsung Captivate Glide managed 8 hours and 20 minutes on a full charge – right in line with the I9100. This is hardly a surprise since, during the test, the screen of the device is off.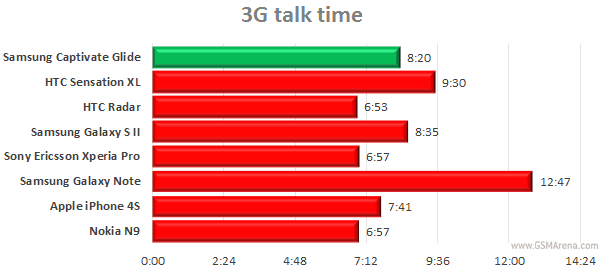 In the web browsing test, the smartphone managed the respectable 5 hours and 33 minutes. On this occasion, the Tegra CPU and smaller screen proved more energy friendly than the hardware of the Galaxy S II.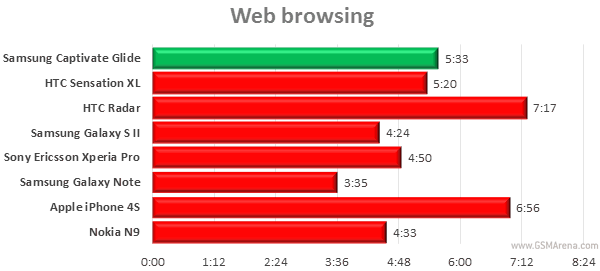 Things changed dramatically for the Captivate Glide in the video playback test. The smartphone managed 6 hours and 4 minutes before its battery reached 10%. This result puts it close to the bottom of the group of devices we have tested so far.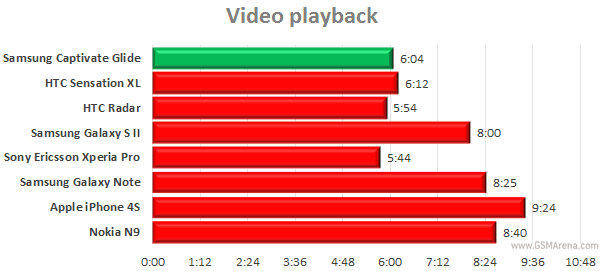 As an overall score, the Samsung Captivate Glide for AT&T achieved the satisfactory 39. This means that if you use the device for an hour of phone calls, an hour of web browsing and an hour of video playback per day, you will have to charge it every 39 hours.
The above score is only an hour less than what the Samsung Galaxy S II accomplished. And if web browsing is your primary use of your device, the combination of Tegra CPU with smaller screen in the case of the Captivate Glide, even looks like the better choice, given the same battery units of the two.
We are nearing completion of our review of the Samsung Captivate Glide. Stay tuned!