Over the past few years microSD card manufacturers have mostly focused on increasing the capacity, rather than improving the speed, but as mobile chipsets improve, things are obviously starting to change. Samsung just announced that it has begun mass production of its first UHS-I microSD cards, which should deliver a significant increase in performance, compared to their regular counterparts.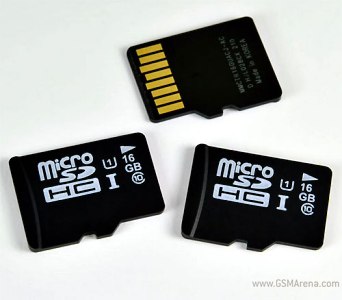 The new 16GB memory cards come with a 20nm 64Gb chip with toggle DDR 2.0 support and an advanced Samsung controller, which enables it to achieve a maximum read speed of up to 80MB/s. That's a quadruple increase compared to its predecessors, but naturally you'd need an UHS-I compatible device to enjoy it.
Samsung also confirmed that it will be releasing higher-capacity UHS-I microSD cards later this year, so you won't need to sacrifice storage for speed in your Galaxy S III (or whatever they name it).