Samsung and Sony have dominated this year's prestigious European Imaging and Sound Association awards getting five winners each. It was HTC that won in the arguably most important category, though – Advanced smartphone. The EISA awards recognize the best equipment across a range of technology categories and the winners are picked based on the judgement from 50 specialized magazines, which are based across 20 countries in Europe.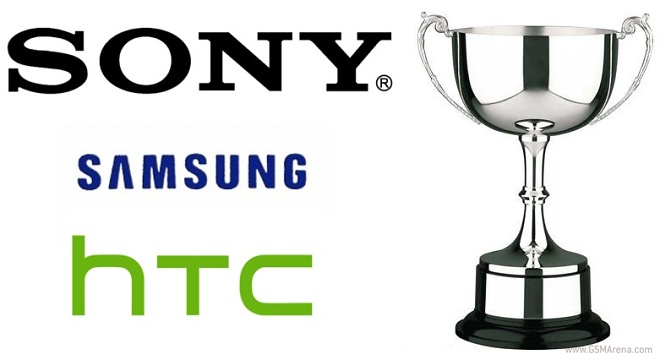 Samsung has managed to bag the Smart TV, Photo Innovation, Compact System Camera, Social Media Phone and Green Phone awards. Sony on the other hand grabbed TV, Advanced camera , Compact camera, HT Receiver and Tablet awards.
The Samsung UE55F8000 TV, Samsung Galaxy NX, Samsung Galaxy NX300, Samsung Galaxy S4 Mini and Samsung Galaxy S4 are the winning products in their respective categories.
Meanwhile, the HTC One was adjudged as the European Advanced smartphone of the year, while the Huawei Ascend P6 was declared as the European Consumer smartphone. The Sony Xperia Tablet Z got the top honors in the tablet sector.
The entire list of award winners across different categories can be found in the source link below.