The Samsung Apps application store for Bada has just shot past the 100 million downloads mark. It took it about nine months, which means that four Bada apps have been downloaded every second.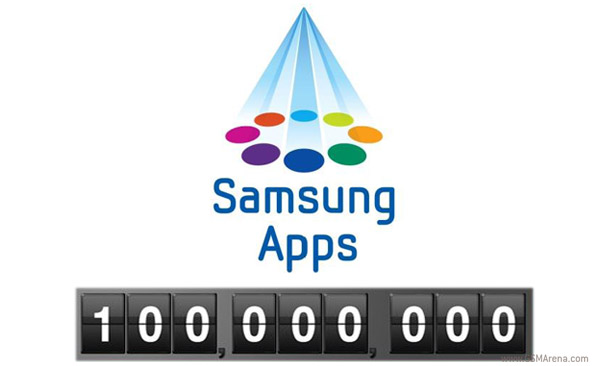 Of course, those numbers aren't quite as impressive as those of the Apple App Store, which got its first 100 million downloads in about four months, but it's a good achievement for a platform that is meant to be a replacement for feature phones.
To celebrate this milestone Samsung will be organizing a surprise event sometime this week.
However if the growth continues Bada OS might be a few UI tweaks and some hot pieces of hardware away from competing with the big boys. Currently there are over 13 000 apps available in the Samsung Apps repository, which is more than what WP7 offers. If Samsung stays true to its word and continues pushing hard with their own platform, we might see another major player in the smartphone game soon.
Yet the Korean company seems to have different plans for Bada OS. Discontinuing the Super AMOLED-packing S8500 Wave in favor of an LCD-sporting replacement and releasing just entry-level and mid-range devices ever since suggests that they would rather make Bada a dominant force in the lower market segments than throwing it in the cut-throat competition at the high-end.
And that would actually make more sense if you think about it. They won't be cannibalizing the sales of their Android smartphones and they will be covering a wider audience, which is vital for the company's plans of becoming the world's number one phone manufacturer. Plus 13 000 apps sounds like a huge asset for a mid-range device, whereas in the world of Galaxies and iPhones the same number would be considered a major disadvantage.