We have already seen Samsung do a special edition Galaxy Note and Galaxy Y in the past to commemorate the London 2012 Olympics, with Samsung being the official sponsor and all. Now they have released another a new variant of the Galaxy S III especially for Taiwan that uses this same theme.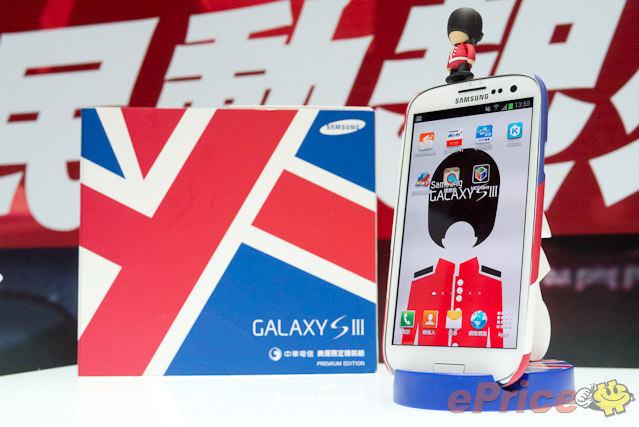 The special edition Galaxy S III comes with a whole bunch of stuff for the phone. Each phone will come with one of the three special stands for the phone that feature a unique character performing one of the Olympic events (cycling, weight lifting and Taekwondo). There is also a tiny ornament designed in the shape of the Queen's Guard that can be plugged into the headphone jack but apart from looking nice it doesn't do much. You also get special wallpapers from Samsung Apps.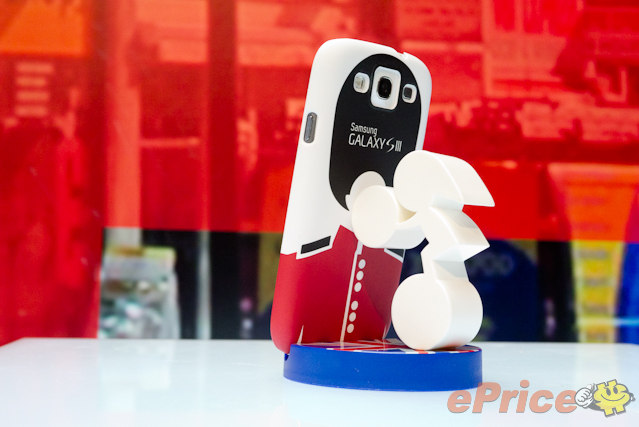 Lastly, Samsung also has a nice looking case for the back of the phone with an image of the Queen's Guard but it will be sold separately for NT$299 ($10). Unfortunately, unlike the Galaxy Note, the back of the Galaxy S III itself is not painted with the British theme.
Samsung is yet to announce the price and availability of this special edition model. You will find a lot more pictures in the source link below.