Samsung have released a successor to its EX1 (or TL500 in the US) large sensor compact camera.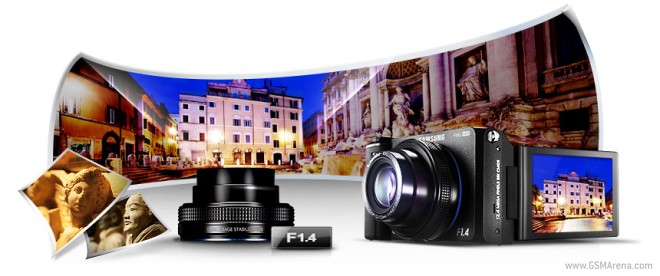 The new camera features what Samsung claim is the brightest compact camera lens, complete with a 3-inch swiveling AMOLED screen of VGA resolution.
The camera's F/1.4 24mm lens boasts four times the brightness of a standard F2.8 camera lens, while the 1/1.7" 12 megapixel BSI CMOS sensor further helps low-light conditions. Keep in mind though that the lens maximum aperture drops to F/2.7 when you zoom in to the long end of the lens. The camera supports ISO sensitivity of up to 12,800, offers full manual camera control, image stabilization, and the ability to record 1080p video.
The 'F' in the EX2F name denotes WiFi compatibility, and allows you to automate your uploads to a wide variety of online outlets, including social networks, Microsoft SkyDrive, mobile devices (via dedicated Android and iOS apps), as well as automatic PC backups.
The EX2F is currently available in South Korea for 575,000 won, but should also be available stateside for MSRP $549 soon.