Google announced the smartwatch-ready Android Wear platform in March with LG And Motorola immediately confirmed as the first two manufacturers to embrace it. Those two are expected to finally completely detail their offerings at the Google I/O developer conference that begins next week. However, a new report now suggests that they will be joined on stage by what is currently the biggest player in the smartwatch game – Samsung.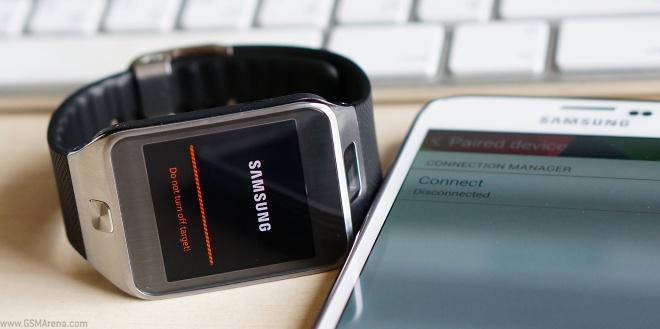 According to CNET sources familiar with the matter, Samsung is planning to launch its own Android Wear-running smartwatch at the event. The wearable will allegedly be based on the Tizen-running Samsung Gear 2 Neo and it will be powered by a home-made chipset (presumably an Exynos of some sort).
The report goes even further, suggesting that the new Samsung Gear smartwatch will be one of the items that Google I/O attendees will be taking home from the show. If that turns out true, then it will suggest that the new Gear device is rather far along in its development and its sales should start shortly after the event is over.