It looks like the last year's Olympic partnership between Samsung and Visa has worked out well for both sides. Today, the two companies announced a partnership to promote mobile NFC payments worldwide.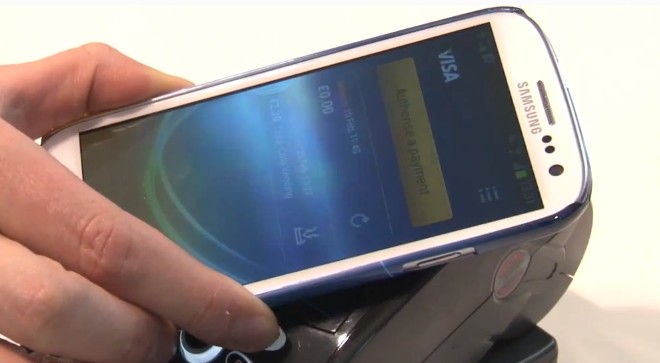 Under the terms of the partnership, Samsung will preinstall Visa's payWave application into its upcoming NFC enabled smartphones, which means that the soon-to-be announced Samsung Galaxy S IV will likely be the first to carry the new tech. The agreement between Samsung and Visa also gives banks the ability to load payment account information OTA to a secure chip built into Samsung devices.
The deal between Samsung and Visa means that the Korean manufacturer will have control over the secure payment element in its smartphones. Google has already undertaken the same task with its Wallet service, so it will be curious to see if both payment tools can work side by side.