Samsung's MacBook Air killer laptop, the Samsung 9 Series, is alerady on sale – the 13.3" version has been out for a while and now the 11.6" version joins in too. Packing a Intel Core i3 380UM dual-core CPU inside a 15mm thin frame made of duralumin, the 11.6" laptop weighs a hair over a kilogram.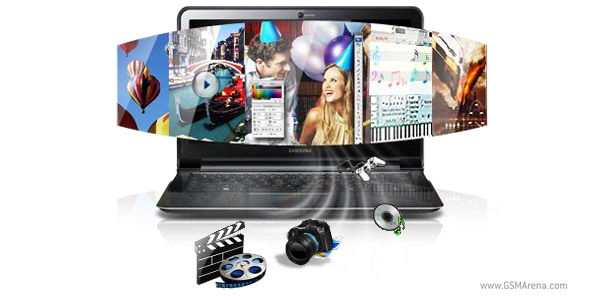 That lightness comes at a heavy price for your wallet though, the Samsung 9 Series 11.6" will set you back $1,199…
Here's what you get for your money – an 11.6" screen, Core i3 dual-core CPU @ 1.33GHz, 2GB RAM (non-upgradeable), a 64GB SSD, Intel HD 3000 graphics and Windows 7 Home Premium OS.
The 11.6" Samsung 9 Series also packs Wi-Fi a/b/g/n, Bluetooth 3.0, HDMI port, 3x USB and a microUSB port (but no regular SD card reader). The battery is 6-cell and should provide for up to 7 hours of battery life.
If you need more power, you can get the 13.3" Samsung 9 Series, which bumps the specs up to Core i5, up to 8GB of RAM, double the SSD storage, same thickness and 1.3kg of weight. The price goes up too, the 13.3" model is good $1,650.