Soon after Apple released Mountain Lion upon the world, a little known software called Safari for Windows disappeared from the face of the Earth. Or to be more precise, from Apple's website.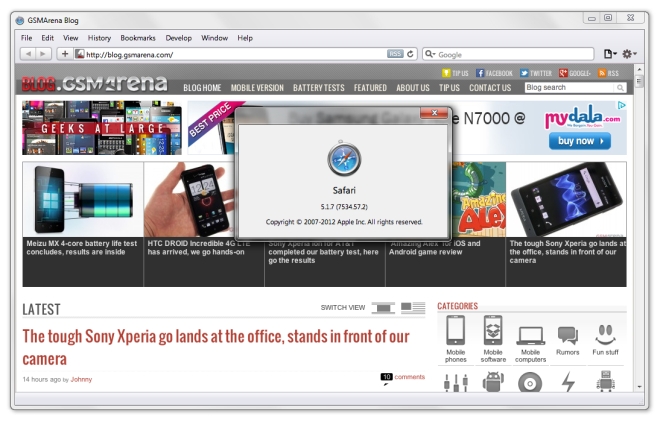 Although not a particularly popular browser, Safari for Windows has existed for quite a while now. That is until yesterday, when Apple just removed any trace of it from their website.
Visiting the Safari page now only shows description for the OS X version of the new Safari 6 found in Mountain Lion. There is a direct download link that you can still use if you must have Safari on your Windows PC but you won't find any mention of it on the website. Even the Apple Software Update app on Windows, which usually showed you the option to download Safari if it wasn't already installed, is not showing it anymore.
Maybe Apple has just taken it down until they work on a Windows version of Safari 6. But considering how low the demand is for this browser, I doubt they would bother investing any more time and money on it. And they can't have an outdated version on the site as well, not next to the shiny new OS X version. Which is why I guess they removed it altogether.