Samsung has secured the smartphone crown and it was clear the next battle with Apple will be over tablets. Strategy Analytics reports that Samsung is catching up to Apple by overtaking the iPad maker in emerging markets.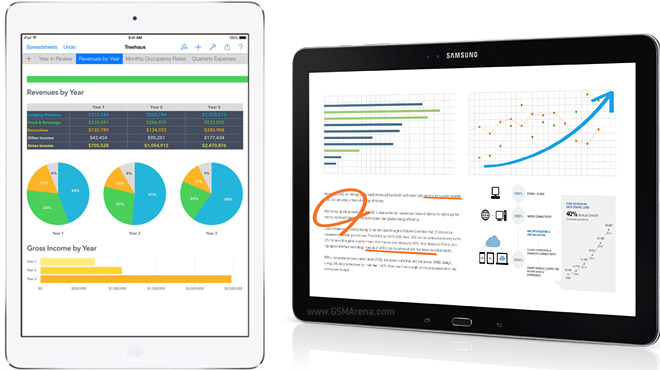 Apple had the biggest market share in 2012 in all markets, but in 2013 Samsung pulled out in front in Central and Eastern Europe (25% market share), Latin America (22.8%), the Middle East and Africa (18.3%).
Apple's numbers for comparison, were 22.5%, 22.3% and 17.7% in those markets respectively. It's far from over though, Apple still holds the mature markets – North America, West Europe and the Asia Pacific.

According to Strategy Analytics, Apple dropped 5.7 percentage points in tablet market share in 2013 compared to 2012, when the company shipped 74.2 million iPads, securing 32.7% of the market.
Samsung doubled its share to 18.3% with 41.7 million Galaxy tablets shipped in 2013. Samsung is expected to ship 14.6 million tablets this quarter alone and grab 23.3% of the market share.
Analysts attribute Apple's declining market share to its limited range, but expect the company to bounce back a bit with 33.2% market share in 2014.